The back story...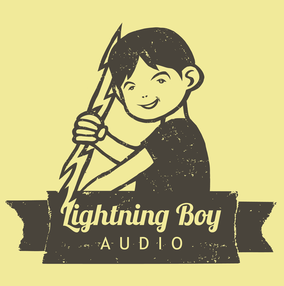 Designed and assembled in the USA. All-tube, point-to-point hand-wired audio paths. Made with some of the finest components on Earth. Toughness backed by a 5-year warranty. True American quality with a healthy dose of tone!
Lightning Boy Audio was established in 2011 with the goal of creating unique new vacuum tube powered designs that are truly high fidelity in nature, while also full of deeply rich tone. Owner, Mike Congilosi II, strives to design fantastic new audio concepts that utilize vacuum tubes to serve up the most luscious tone possible. The Lightning Boy way is a point-to-point hand wired audio path in the style of old wizards, driven exclusively by the magic of vacuum tubes. Carefully chosen by ear and test gear, the components that make up LBA gear lend to the "amazing sound" proclaimed by LBA customers.
Mike obtained a Master of Music degree from SUNY Purchase College, where he majored in Studio Production. It was these college days that drove him to want to own a professional recording studio. With small finances and a big dream, Mike started to unlock a hidden talent by delving into the design of studio equipment. Electronics came at an early age, but never took a front seat until Mike started repairing amps, effects, and racking old mixing board channel strips for his first paying customers around 2008. So where did the love of vacuum tubes come from?
"I've been in love with tubes since my early 20's when I discovered thats the reason why I love certain guitar amps. Fascinated by the little glass bottles of magic I devoted much of my life to understanding their history and how they function. I'm passionate about recording and producing music, which lead me down a path of tone addiction. Discovering that all recording equipment in the old days would have been vacuum tube powered and hearing the sound of such devices was quite the revelation. Realizing the price of such gear was beyond my reach, I decided to start learning about the circuits by constructing my own Pultec EQ clone, Teletronix LA2A compressor clone, and a full size EMT 140 stereo analog plate reverb... all from looking at the original schematics, photos of originals, and a lot of google research. Following those successes I decided to start experimenting with creating things of my own imagination. After selling a few of these early creations to friends and the first customers I realized people like what I do and I need a brand name for my electric children. After very little thought the name struck me. I've been electrocuted a lot of times along the road of learning and I'm still alive and well. A super hero title like Lightning Boy seems a fitting name!"
Manufacturing, testing, and R&D is conducted in the Lightning Boy Audio laboratory, which is in its own wing at Lightning Boy Audio. The LBA facility also houses
LBA Studios
, which is full of unique 1-offs and products from LBA's past and present. Lightning Boy Audio is located in the small rural village of North Collins, which is about a 45 minute drive South of Buffalo, NY, USA. If you're in the area and want to demo Lightning Boy Audio equipment in person, or if you would like a tour of the recording studio, email info@lbastudios.com to arrange a visit.