>
>
LBA low noise 12v AC PSU for the Lightning Boy II (world-wide)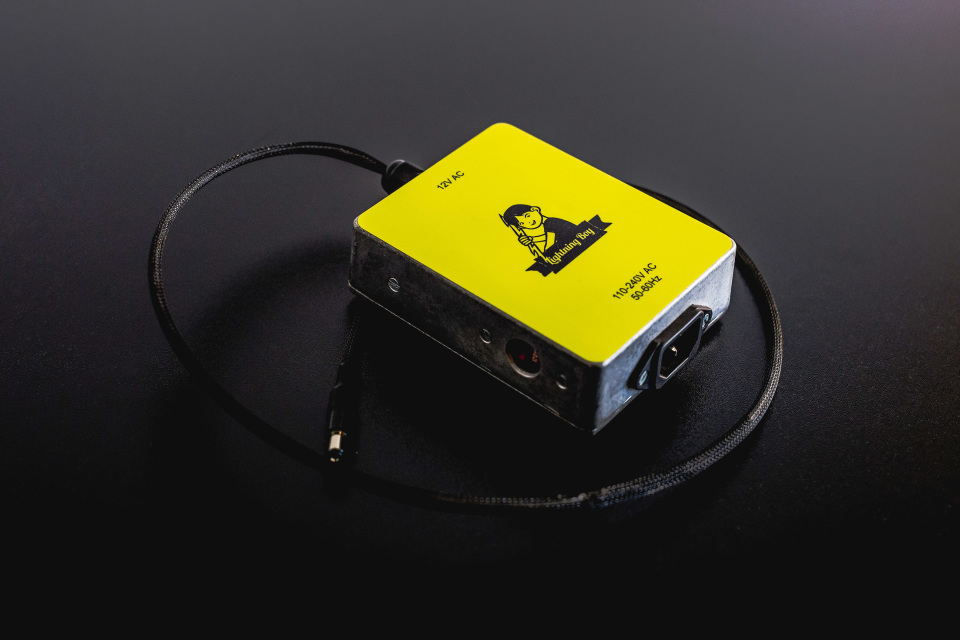 LBA low noise 12v AC PSU for the Lightning Boy II (world-wide)
SKU:
$58.00
$49.99
$49.99
Unavailable
Get the best performance out of your Lightning Boy II with our low noise international power supply. The LBA 12v AC PSU is designed to work in every country in the world (including USA). Requires IEC power cable - not included. On the side of the power supply is a switch to choose between the 110v-120v range or the 220-240v range. 12v AC output via 1 meter tether.
This power supply is superior to the Triad wall-mount 12v AC adapter in that this power supply will extend the life of the vacuum tube in the Lightning Boy II to an estimated 20,000 hours, vs the estimated 7,000hrs of the Triad adapter. The LBA power supply outputs exactly 12.6v AC, which will create the ideal and intended 100v B+ power in the Lightning Boy II. The Lightning Boy II has an internal 1V drop to the filament of the tube, which puts it at 11.6v. This reduced filament voltage does not affect the performance of the pedal, but it does drastically extend tube life. In addition, this power supply will allow the Lightning Boy II to have more distortion and a meaner tone, while simultaneously offering a lower noise floor than the Triad supply. That's right! This PSU will cause your Lightning Boy II to have 4dB less noise than the Triad 12v AC power adapter. ​
Features
Fully shielded PSU and 12v AC tether. Prevents AC noise from being picked up by guitar cables.
Line conditioner built in. The 12v AC output is filtered to reduce noise.
Fused for safety. 1A slow blow fuse internally mounted.
Low noise toroidal power transformer.
International. Switchable power input from 120v-240v 50-60Hz AC.
Standard IEC power inlet.
LED power indicator light.